Chinese Short Period Tourist Visa (Q2)
1. What documents do I need to apply for a Chinese Short-term Visiting Visa?
① Application Form
Click here to download the application form
Click here to view the introduction of the form. VERY IMPORTANT!
In the form, item 1.17, if you have a business or job, be sure to write your business or your job title on the form. Please remember to fill out job title behind the company's name.
Applicants residing within AL, AR, FL, GA, LA, OK, MS, Puerto Rico, and TX who are currently employed or attend college in the USA must complete the "Job Description" Form.
② Photo Requirements
Dimensions: The digital photo should be between 354 pixels(width)x472 pixels(height) and 420 pixels(width)x560 pixels(height). The paper photo should be 33mm(width)x48mm(height).
The photo should be recent, taken within 6 months.
Facial requirements: The applicant is required to present the frontal view to the camera with the entire head and face clearly visible. Eyeglasses are allowed in the photo only if the lenses are not tinted and there is no glare, shadows, or frames obscuring the eyes. Hats or other head coverings are only allowed if worn for religious reason and if they do not obscure any facial features.
Background and Borders: The background of the photo should be white or close to white with no borders around the edge of the image.
Click here to view the official requirements of photo.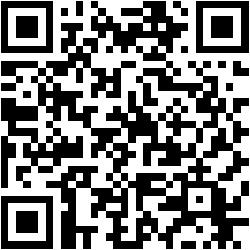 ③Original passport of the applicant
Original signed passport with at least six months of remaining validity.
Original signed passport with at least two blank visa pages.
④Previous Chinese Visa records (if applicable)
If the previous visa  is expired on your previous passport: Photocopy of previous passports or previous Chinese visas.
If the previous visa  is not expired on your previous passport: I

t is best to provide us the original passport (and we will eventually return it back to you)

.
⑤The invitation
Please use the invitation template we have provided you, do not write it yourself.
Please click here to view the Chinese Visa Invitation Letter Template. Please print and sign the blanks. If more than one person will be invited at a time, multiple copies can be filled out or free feel to contact us.
The invitation letter must be signed, it doesn't have to be the original copy. It can be faxed or scanned and emailed.
The signature on the invitation letter must be signed in Chinese and cannot be signed in Pinyin or English.
The invitation letter must be issued by relatives(parents, grandparents, aunts, uncles etc, no proof of relation needed.)
A person with a green card cannot send an invitation letter.
Be sure to provide a photocopy of a Chinese ID card(front and back), do not use a Chinese passport.
Chinese ID card can be scanned or faxed.
Visiting non-Chinese nationals who hold long term Chinese visas to work or study in China. Invitation letter from non-Chinese relative along with a copy of the inviter's passport (1st page), work or student visa, residence permit, and documents showing relationship between applicant and the inviter.
⑥If the applicant was born in the Mainland of China / Hong Kong, Macao and Taiwan, or changed their names:
Click here to see a list of files that need to be attached.
For Chinese-born applicants who applies for Chinese visa for the first time, the original Chinese passport must be provided.
⑦If the applicant holds a non-US passport:
Those who hold a non-US passport will provide proof according to the type of visa they need to apply for. They also need to provide the proof of their legal residence in the United States. Such as a green card, or a long-term visa which allowed them to come to the United States.
★ Special reminder:
The consular officer may request the applicant to provide other materials or interview the applicant according to the situation. Please carefully prepare the materials according to the instructions, so as not to delay the trip.
2. Please send us the application documents, we will do pre-check/correction for you free of charge.
In order to reduce the chance of application errors, we recommend that you scan all of the documents, including Chinese visa application forms, passport copies, invitation letters and other materials. If you don't have a scanner, you can take a photo with your mobile phone and send an attachment files to our email address at Apply@AtlantaChinaVisa.org
We will check your documents and let you know if there is any need to modify or what do you need to pay attention.
We usually respond to your email within 6-24 hours during our business hours. This application pre-check service is completely free, please feel free to use it. Especially those who need to apply for expedited.
Visa Fee: Please click here to view.
The fee includes consular fees and service fees.
If applying for a return mail service, the applicant must pay for the postage.
Please note: The day when we received your application documents from you, that day doesn't count as a business day.
3. Instructions for mailing and payment
①FedEx return service
FedEx 2nd Day $30 two business days (eg:If the mail was sent on Monday, you should receive it on Wednesday), the return mail needs to be signed by you.
②Postage instructions:
Six applications or below, the same return address, only ONE return postage will be charged.
The security of your documents is extremely important. We strongly recommend that you use FedEx's mailing service.
③ Payment method and check payable to:
Personal check ($500 or below, we may send your documents after the check is cleared. If your check is bounced, $20 bank fine will be charged by the bank.)
Money Order/ Cashier Check/ Certified Check(Can be purchased at post office, CVS, Western Union, etc. The handling fee is $1 to $3, you can also go to the bank to consult with a banker. Some banks don't charge a fee.)
Company's check
Credit or debit card
Note:
Please write down the total amount on the same. (Including: consular fees, service fees, postage if it is applies.)